We contribute to improving the lives of people in need and of those who are vulnerable, through projects that make women and men more independent so that they can play an active role in their own future, thus building a better society for everyone. We involve people and make sure that they do not feel alone in facing their challenges, embracing diversity as a source of wealth and as a starting point. We share this vision with those who focus on people, building more capable and supportive alliances. Our approach encompasses all aspects of each life project: a place where people can live with peace of mind, a job that provides dignity and security, education to raise informed and responsible citizens, a resilient community that renews itself, and inclusive territories that promote networks both locally and internationally.
This is our commitment to building the future of a fairer, more cohesive society and contributing to the achievement of the Sustainable Development Goals..
People are the focus of our efforts, and the focus of the United Nations Agenda 2030. Sustainable Development Goals show us how to improve people's quality of life in every respect, by seeing the welfare of individuals as an integral part of the welfare of the communities they live in.
Equipping people – including those who are vulnerable or facing hardship – to shape their own future is a Goal we aim to achieve and translate into five missions, which guide our everyday pursuit of the SDGs.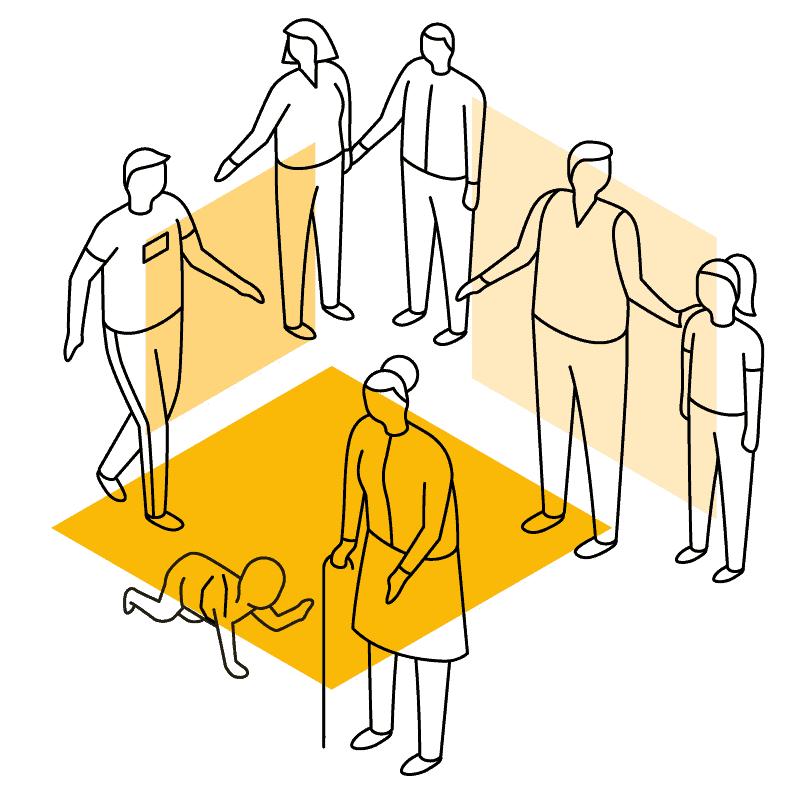 Our activity is divided into 5 missions and multiple areas of intervention.
Reinventing dwelling systems
and regenerating neighbourhoods
For us, social dwelling provides an answer to emerging questions, by integrating people's economic, social, relational and working needs and experimenting with replicable new models. We promote urban renewal projects where dwelling is an opportunity to transform the local area according to social and environmental sustainability principles.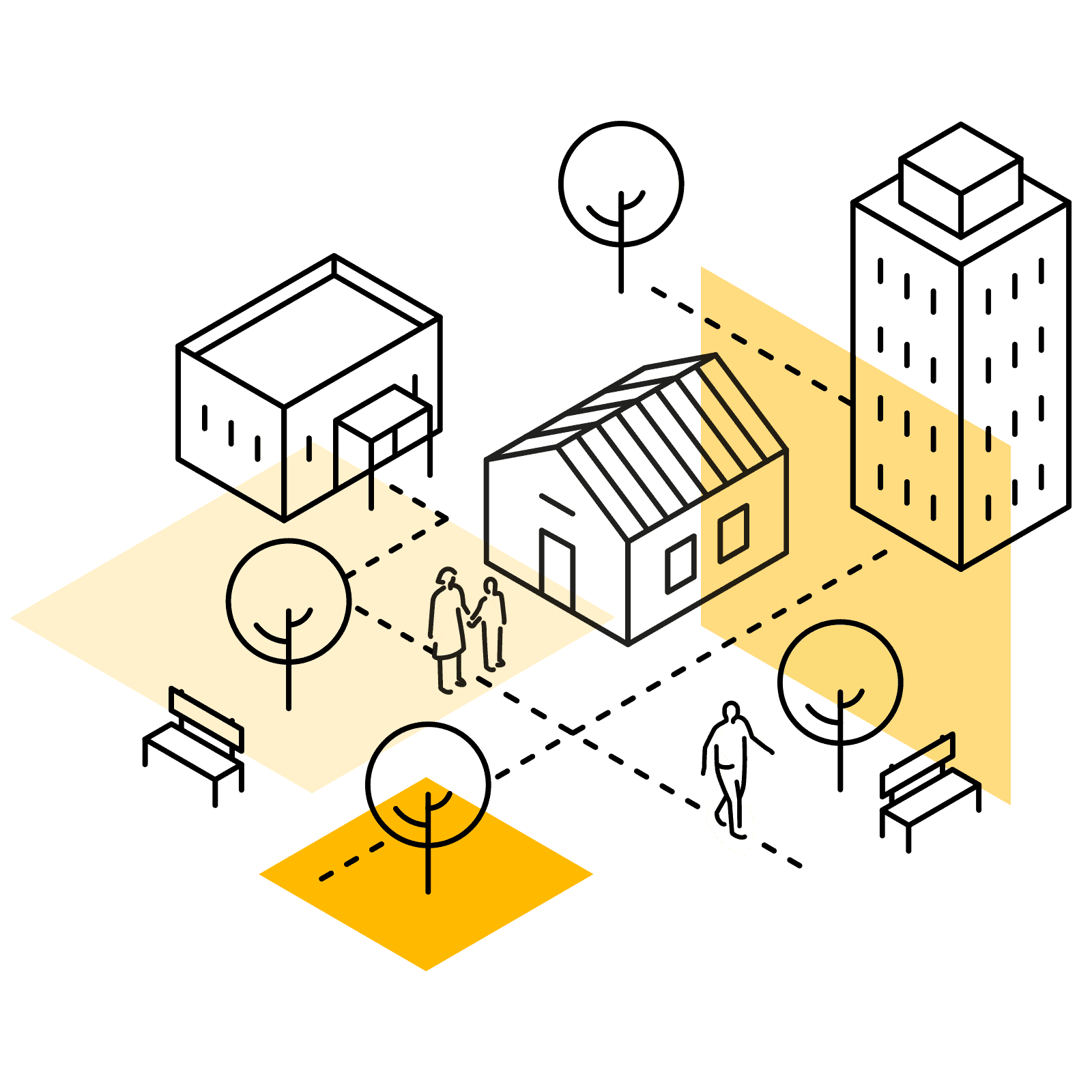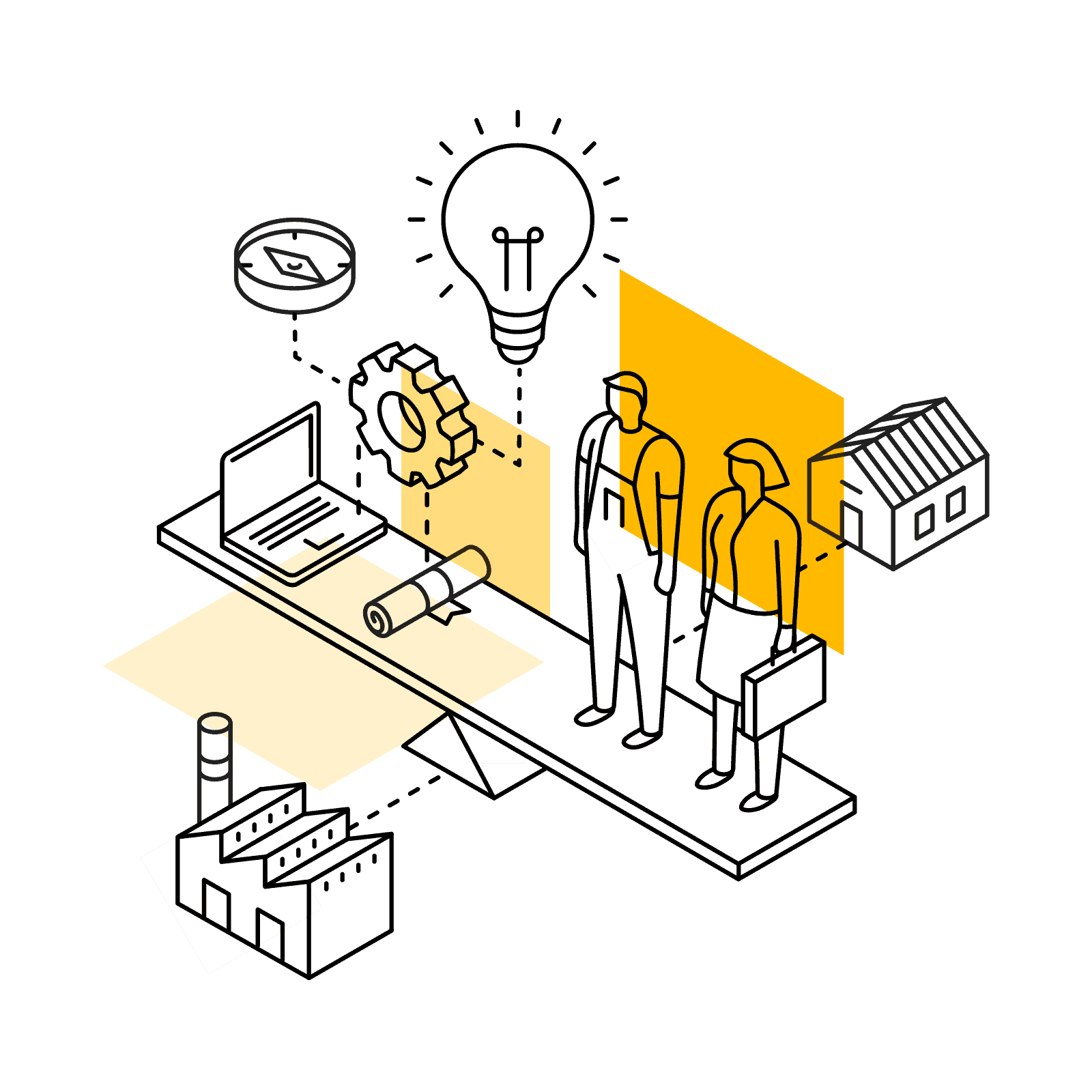 Promoting
decent work
We support the most vulnerable people in finding new job opportunities, offering programmes that enhance their personal and professional abilities, in their local areas that we help strengthen. The ability to actively seek, find and keep a respectable job becomes the trump card to be played to define and relaunch a sound life project, favouring greater social inclusion.
Educating
for collective development
We promote opportunities for young girls, boys and teenagers so that they can grow to their full potential, acquiring adequate knowledge and skills and playing an active role in their lives from birth, in a continuous learning process. We involve communities and families so as to provide everyone with education based on respect, sustainability and sharing, as a solution to educational poverty and all forms of inequality.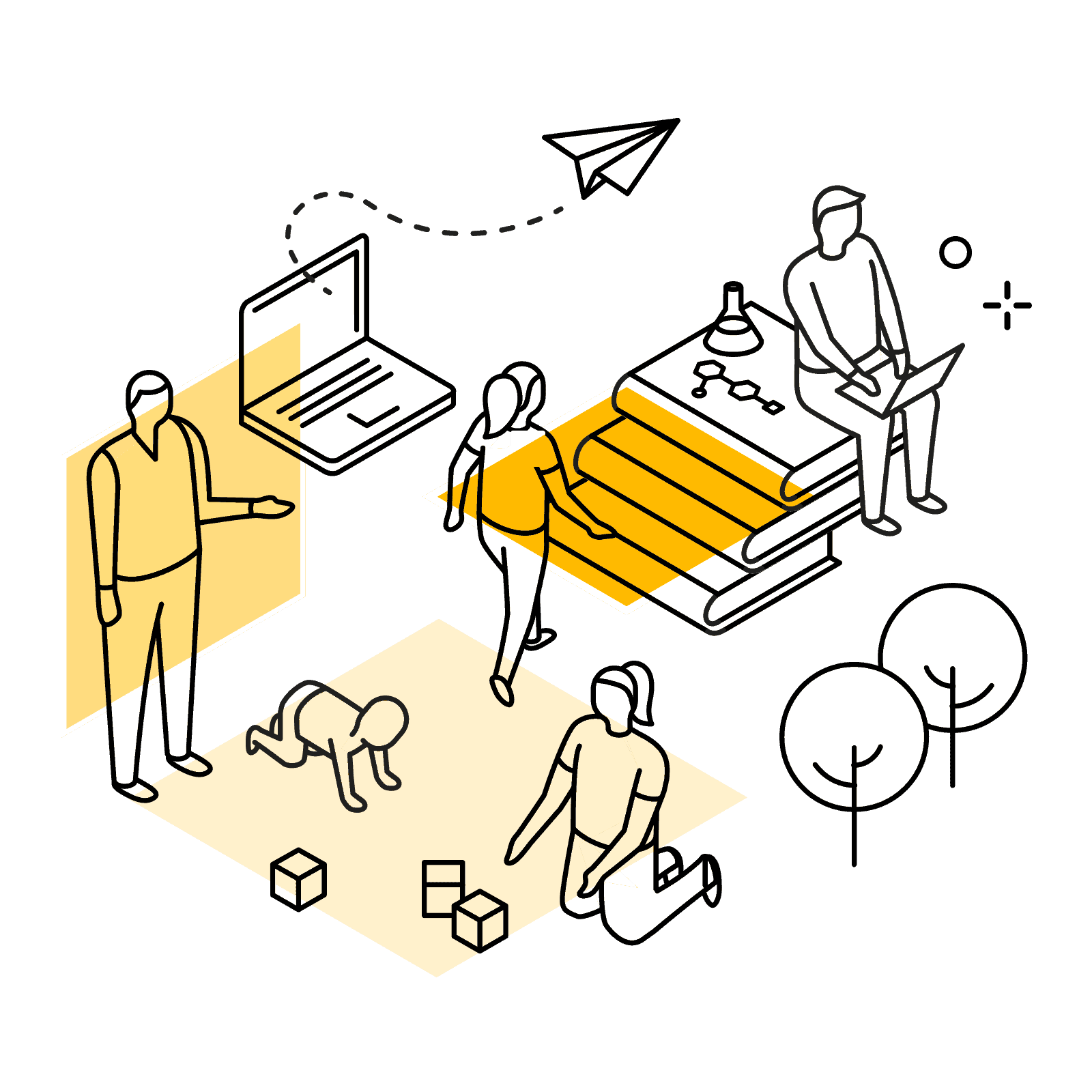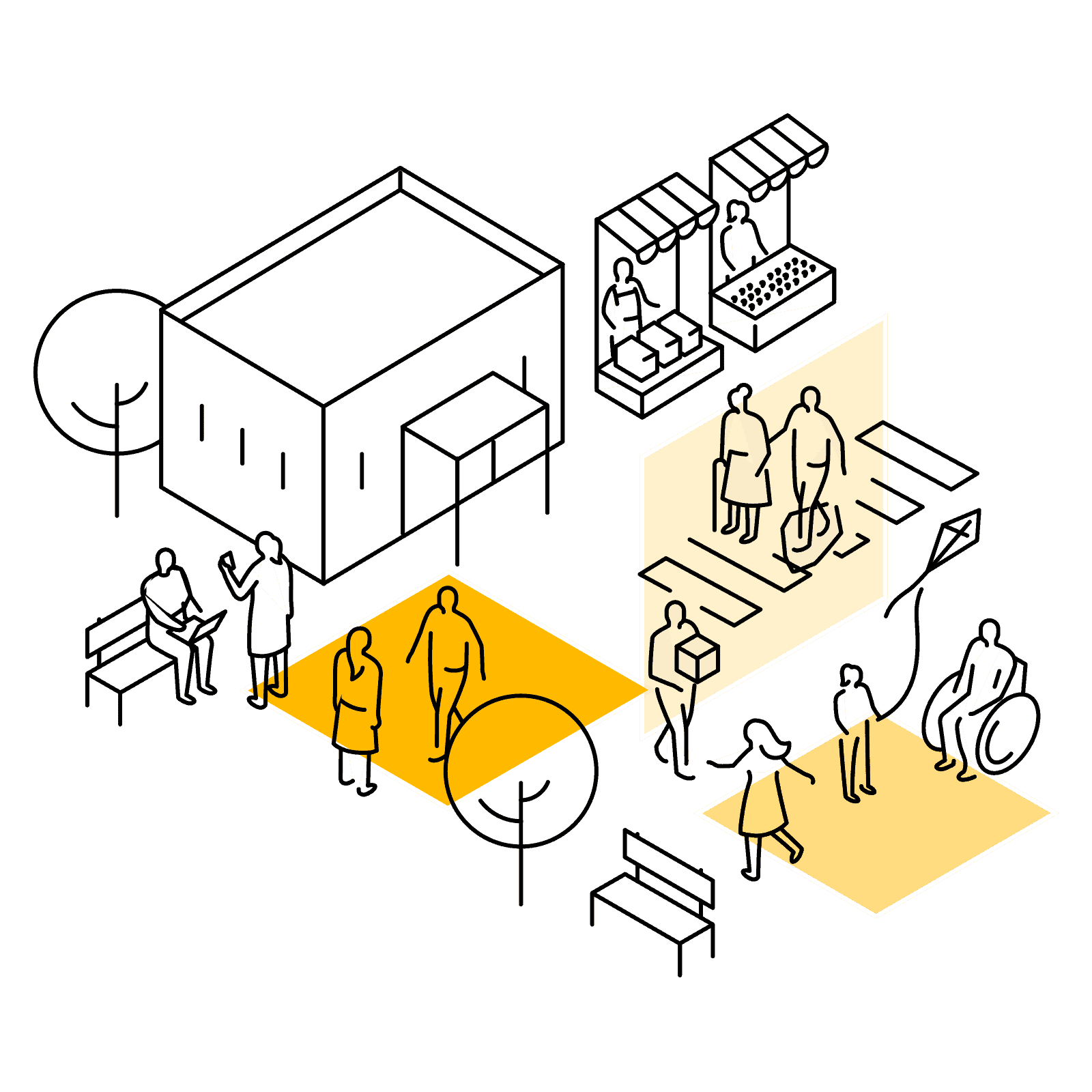 Rediscovering
community
We work with communities to make them more supportive, resilient and healthy, promoting quality of life and full citizenship. We help fight poverty by supporting the culture of solidarity and donations and by building close networks where the ability to offer and receive help makes people stronger and more capable of facing their own challenges.
Working together
for inclusion
We work with local communities to support those who are most vulnerable in accessing opportunities and rights, also in other parts of the world. Within cohesive and inclusive social contexts, people will be able to achieve independence and full citizenship, young people will be able to become better-informed, more active citizens, and migrants from other countries will be able to feel an integral part of a new community.